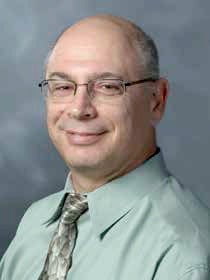 Professor and James L. Decker '45 Endowed Chair in Aerospace Engineering
Director, Center for Flow Physics and Control (CeFPaC)
Education / Experience
D.Sc. 1994, Technion, Israel Institute of Technology
Post-doctoral Fellow 1994-1996, University of Arizona,
Post-doctoral Fellow 1996-1998: Georgia Institute of Technology
Research Engineer 1998-2003 Georgia Tech Research Institute
Research Expertise & Interests
Professor Amitay's research is focused on Experimental Fluid Mechanics, especially experimental flow control and Aerodynamics.  His research interests are in developing flow control technologies for aeronautical/mechanical systems, including Manned and Unmanned Aerial Vehicles, Underwater Vehicles, Wind Turbines, and more.  His research has been supported by both government agencies and private industry, including the Air Force Office of Scientific Research (AFOSR), Office of Naval Research (ONR), Air Force Research Lab (AFRL), New York State Energy Research and Development Authority (NYSERDA), Northrop Grumman, Boeing, Intel, and more. 
Rotary-Wing/VTOL Application
Prof. Amitay has been conducting experiments related to helicopter blades in reverse flow.  The experiments are performed at CeFPaC's low-speed wind tunnel facility to gain physical insights as well as create a database of test results.  Several measurement techniques are implemented including surface oil flow visualizations to identify and qualitatively regions of separated and attached flows coupled with steady and unsteady surface pressure measurements, load cell measurements, as well as detailed Stereoscopic Particle Image Velocimetry (SPIV) to quantify the flow field during static and dynamic morphing.  These measurements help in understanding how the TE morphing enhances the aerodynamic performance of the blade, as well as provide data for PI Gandhi for his rotor comprehensive analysis.